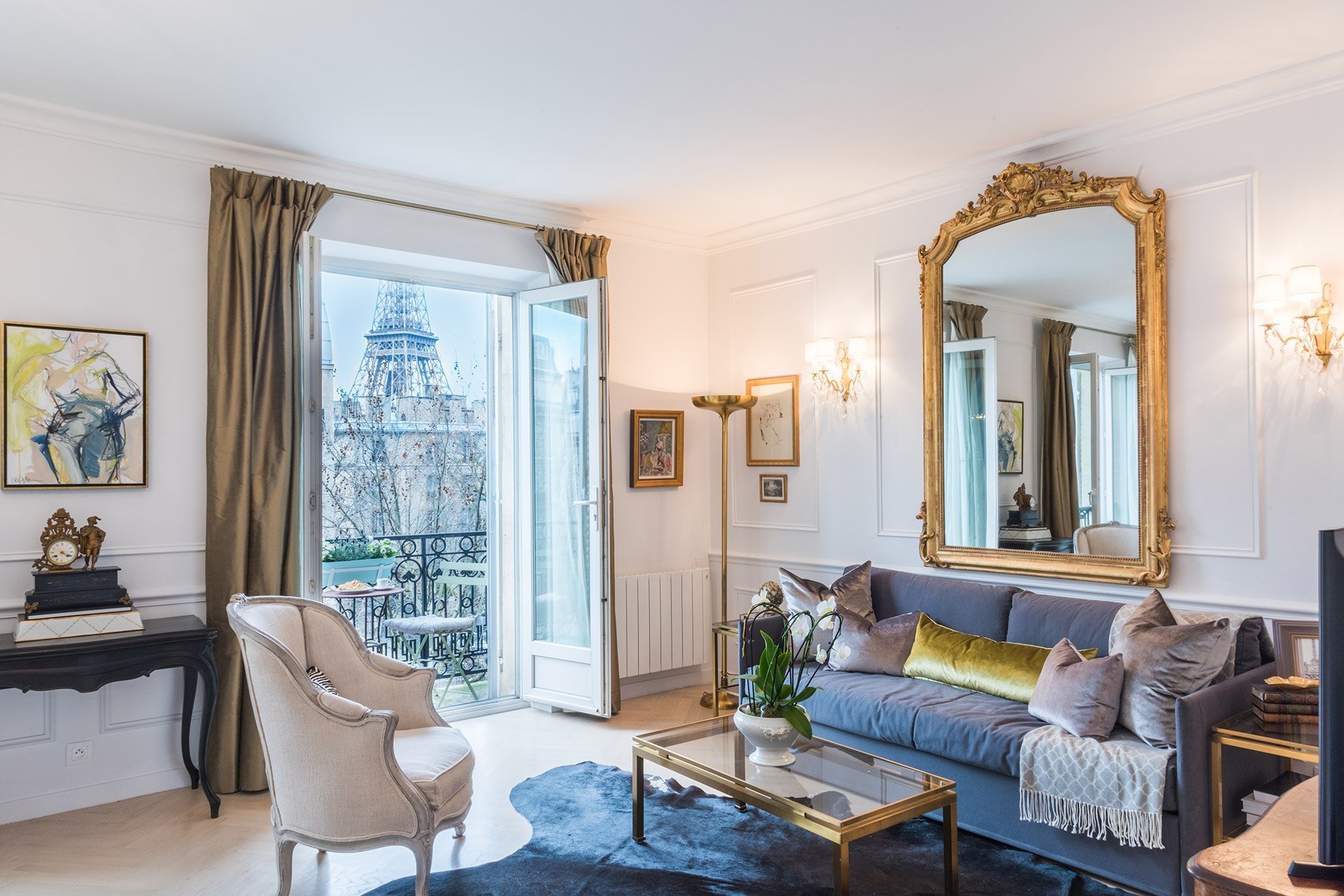 Browse through our Paris Apartments for Sale
Buying a Paris Apartment: Search Tips and Advice
If you're looking to buy an apartment in Paris, we offer excellent tips and advice on how to buy the perfect Paris apartment. Our experience comes from having bought and refurbished dozens of luxury apartments in Paris. Over the years, we've made a few mistakes and learned many excellent lessons. Find out more...
We're offering a sublime apartment for sale as a fractional Paris apartment offering. Located on the Left Bank of Paris, the apartment is designed to meet the needs of those who dream of owning a second home in Paris. This extraordinary apartment enables buyers to own an extraordinary vacation home in a dream destination – a special place to call your own and to create a lifetime of memories. Each share entitles the owner to four weeks per year in Paris. The apartment is exceptional, a spacious one bedroom, 2 bathroom property with balcony and Eiffel Tower view. The award-winning service of Paris Perfect makes this an exceptional opportunity. Click here to read more about the Paris fractional apartment. If you love Paris and want to spend part of each year in Paris at a very reasonable cost, this is the property for you.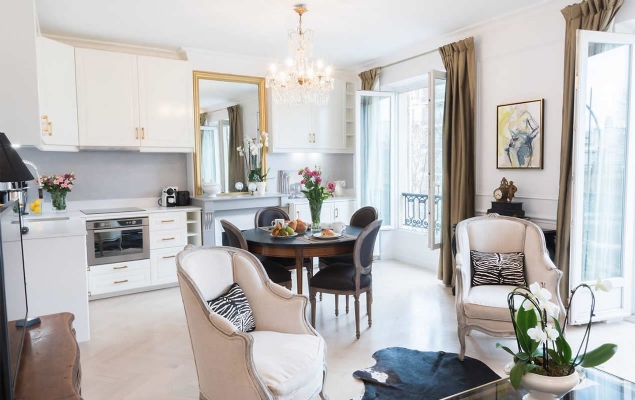 In addition, find a few select apartments for sale in the most desirable locations n Paris. Each has been painstakingly remodeled and furnished to the highest standards, and offers you the pleasures of your own beautiful home in the City of Light. Step outside each morning and you'll be spoiled with the many choices of charming Parisian cafés, patisseries, bistros, fashion boutiques and nearby market streets. You'll fall in love with the Parisian life in the village-like atmosphere of the Left Bank. Stroll along the Seine at sunset and return to a beautiful home where you can relax and enjoy the company of family and friends. Please click here to view our full selection.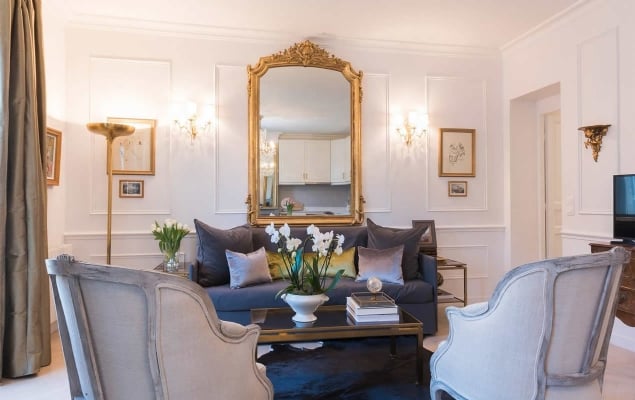 Discover more information about buying process a Paris apartment. The articles include full details about how to search for an apartment, tips on what to look for your search, tricks to avoid, and details on the purchase process itself.