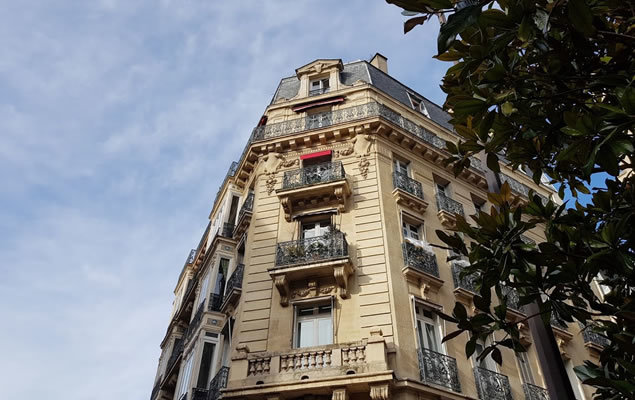 We are offering a few select apartments for sale in one of the most charming and sought-after neighborhoods of Paris. Each apartment has been painstakingly remodeled and furnished to the highest standards, and offers you the pleasures of your own beautiful home in the City of Light.
Step outside each morning and you'll be spoiled with the many choices of charming Parisian cafés, patisseries, bistros, fashion boutiques and nearby market streets. You'll fall in love with the Parisian life in the village-like atmosphere of the Left Bank. Stroll along the Seine at sunset and return to a beautiful home where you can relax and enjoy the company of family and friends.
We offer sublime fractional co-ownership apartments in Paris. Located on the Left Bank, our fractional apartments are designed to meet the needs of those who dream of owning a second home in Paris, without the hassle of full-home ownership. Each fractional share entitles the owner to four weeks per year in Paris.
Our wonderful fractional properties enable buyers to own an extraordinary vacation home in a dream destination. Combine that with the award-winning management of Paris Perfect, and fractional co-ownership is an exceptional opportunity. If you love Paris and want to spend part of each year in the city at a very reasonable cost, this is the property for you.
If you're looking to buy an apartment in Paris, we offer excellent tips and advice on how to buy the perfect Paris apartment. Our experience comes from having bought and refurbished dozens of luxury apartments in Paris. Over the years, we've made a few mistakes and learned many excellent lessons.
When looking at apartments to buy in Paris, consider a neighborhood which has retained its village-like atmosphere, where food shops, boutiques and cafés abound. Proximity to Paris monuments and sites mean you can visit often, then stroll home at sunset along the beautiful Seine or stately, tree-lined avenues.
We would be happy to help you find the ideal apartment! Please fill out the contact form, and we'll get right back to you.