V. APARTMENTS FOR SALE IN PARIS: FINDING THE RIGHT NEIGHBORHOOD IN PARIS FOR YOU
Buy in the best neighborhood you can afford because the cost of remodeling is the same no matter what price you've paid per square meter for the apartment. Spend hours, days and weeks searching for your ideal neighborhood.
Our preference is to buy defensively in the best (and most expensive) neighborhoods because the real estate rules are the same here as anywhere in the world: the best neighborhoods hold their values better in all markets. The uncertain, emerging neighborhoods are generally the ones that fall hardest and recover most slowly.
We suggest you make a list of non-negotiables to help you decide, and here are some ideas:
Charming old buildings, tree-lined avenues:

Most quartiers have beautiful buildings, but some feel closed in because of a lack of trees, narrower streets or modern buildings. The Marais is beautiful, but streets are narrower, which can restrict light into apartments. If light and space are important to you, consider this when making your list.

Open spaces and parks nearby:

This may not be a factor you've considered for a short stay, but it can be important when you've spent the winter indoors and want to simply enjoy a stroll on a sunny day, sitting on park benches and enjoying Parisian life around you. This is very important if you have children or grandchildren. Parks and open spaces are great for picnics in spring and summer, riding bicycles or jogging.

Near to the Seine River:

Many of us want to stroll along the banks of the romantic river at sunset, wander along to view the monuments and landmarks. If this is important, check your arrondissements and exclude the ones that are far.

Food shops, patisseries, open markets nearby:

Most neighborhoods will offer patisseries and lots of specialty food shops. Some neighborhoods are known for their open-market streets, and we particularly search those out. Our favorite neighborhood, the 7th arrondissement, has three large open markets within walking distance, and that is important to us.
On the other hand, some neighborhoods such as the 8th arrondissement have too many office buildings to make it viable for small food shops to survive, and it is a big problem for people who live there. While we love shopping the sales at the grand couturiers on Avenue Montaigne in the 8th, we wouldn't live there because there are few food shops and markets. The 6th is a favorite for tourists and great for clothes and shoe shopping, but high rents have forced out many of the old food shops. If it's important for you to be surrounded by good green grocers, butchers, fish merchants and open markets, make sure to look for them as you stroll through the streets.
Close to metro and good bus lines:

make sure it's convenient to hop to favorite neighborhoods, the big department stores and doesn't require several transfers.

Walking distance to monuments, museums etc.

: Paris has wonderful public transportation, but it's truly a walking city. Being close to beloved places enables you to enjoy them more.
Personally, our favorite neighborhood is the 7th arrondissement, and we have gotten to know it very well. You will create your own list, but our factors included a neighborhood that combines beautiful architecture where generations of families have lived in a village-like atmosphere. Our favorite part of the quartier is near a large open park where you can picnic, and the streets have wonderful food shops and open markets. All combine to make an authentic Parisian experience. We can stroll to the Seine River and walk to monuments, museums, fashion boutiques or hop on the metro or bus, which take us directly to the main department stores.
Time is a constraint, but take the time to explore the main streets and side streets of your preferred quartier to pick your favorites. We can't tell you why one street is better than another, but you can feel it. For example, avenue de la Bourdonnais in the 7th has a wonderful feel and is a delightful street to live on. There are beautiful trees lining the avenue, and you're just one block over from the Champs de Mars gardens and Eiffel Tower. Something about it feels warm and welcoming.
Other streets have a personality too: rue Saint-Dominique, rue Cler and rue de Grenelle both feel great. It's hard to put your finger on it, but you'll feel it when you spend time walking around. And what better activity is there in the world, but to savor the sights, smells and sounds of Paris throughout the seasons?
---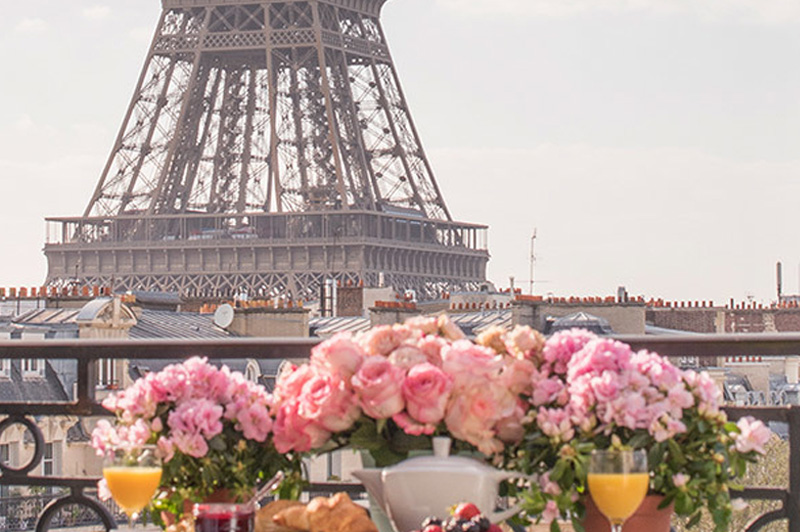 Some of our best tips to help find your dream apartment in Paris.
We are unwavering in our standards to find and purchase only the best. That means the best neighborhoods, best apartments, best features and best views.
When starting your search for apartments for sale in Paris, there are several important professionals involved.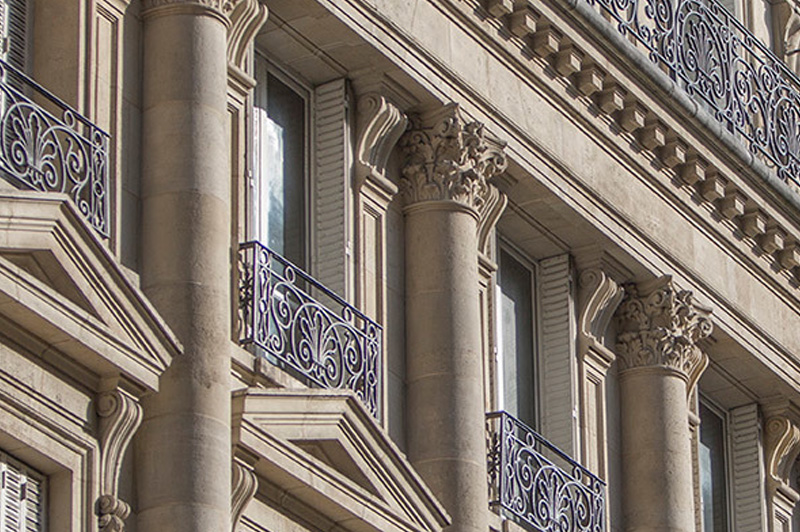 A quick summary: the first stage of a purchase is making your offer and having it accepted. You then sign a preliminary purchase contract and pay a deposit of 5% to 10% of the purchase price. Documents are checked and verified. The final closing usually occurs three-six months later.