II. WHAT MAKES THE BEST PARIS APARTMENTS FOR SALE?
We have been in the business of searching, buying and remodeling Paris apartments for decades. We are unwavering in our standards to find and purchase only the best. That means the best neighborhoods, best apartments, best features and best views.
Don't buy an "almost… but not quite" Paris apartment. These are apartments that may have beautiful features but are located on noisier lower floors or on the inner courtyard, where your only view is of your neighbor's bedrooms and bathrooms. Why come to the most beautiful city in the world and miss the views of Parisian life from your window?

We want our apartments to have great features and gorgeous views over Paris rooftops, where you can spend time reading a good book and watching Paris street life below, where you can step out and find excellent merchants and open-air markets nearby. Enjoy views of Paris while savoring the best meats, cheeses, wines, breads, fruits and vegetables in Paris.

The apartments must be located in the best Paris neighborhoods so you can enjoy the Parisian experience of enjoying a café crème at the local café and watching the world go by. For those quiet mornings, buy delicious buttery croissants a few doors away and enjoy coffee and comfort at home.
They must be near to the romantic Seine River, where you can bicycle, run or walk along the quais at sunset.

Walking distance to landmarks and monuments, so you can take full advantage of the incomparable and varied cultural scene that Paris offers.

Easy access to other favorite neighborhoods. There are many wonderful arrondissements in Paris, and the best neighborhoods are the ones that not only offer a taste of Parisian life, but also are easily accessible by foot to other arrondissements. The 7th is a favorite because it borders more arrondissements than any other: the 6th, 8th, 1st, 16th and the 15th.  There are landmarks, museums, great new restaurants and shops, all of which can be explored on foot or are only a short metro or bus ride away.

Near the famous rue Cler market street and near to the best open-air markets in Paris, where Parisians do their food shopping every week. Even better if you're near the American Library in Paris, an institution for more than a century among the expat community. Pop in to read the paper, listen to lectures and to meet other expats.

The apartments themselves must have the wow factor – that combination of charming, old features and stunning Paris views. It can take years to find one, six months or more to remodel it to our high standard, but the results are truly spectacular!
---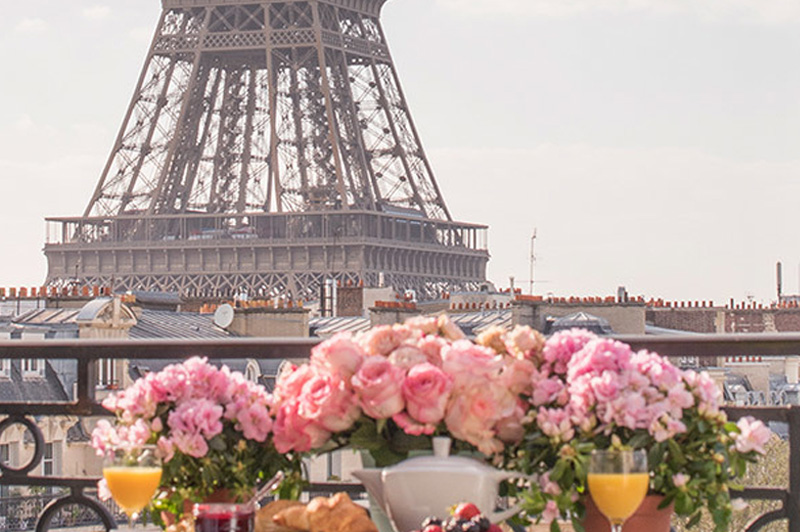 Some of our best tips to help find your dream apartment in Paris.
When starting your search for apartments for sale in Paris, there are several important professionals involved.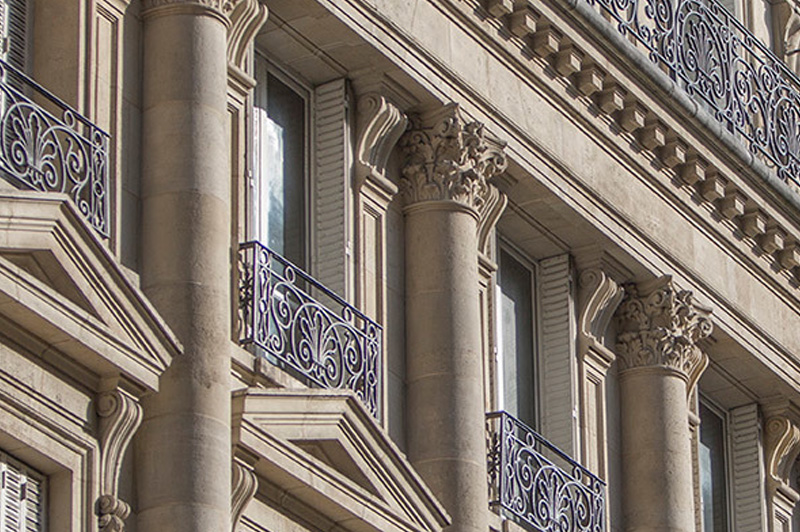 A quick summary: the first stage of a purchase is making your offer and having it accepted. You then sign a preliminary purchase contract and pay a deposit of 5% to 10% of the purchase price. Documents are checked and verified. The final closing usually occurs three-six months later.
Buy in the best neighborhood you can afford because the cost of remodeling is the same no matter what price you've paid per square meter for the apartment. Spend hours, days and weeks searching for your ideal neighborhood.